Oak Grove Fire Department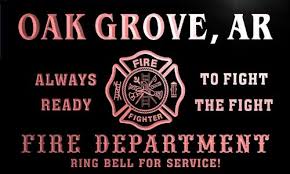 Our town's volunteer Fire Department is here to serve our community and the surrounding area. We work with other local departments to assist them when the need arises and our departments first response personnel assist EMS in many wrecks and other events each year.
Newer equipment and advanced training means that we are better prepared to handle situations more now than ever before. Persons interested in becoming a volunteer for the Fire Department can contact our fire chief Mike McKelvey.